MOFI4500-4GXeLTE-SIM8-VEHICLE-COMBO V3
If you are looking for faster speed and don't mind getting the larger router, take a look at the MOFI5500 series.
(This combo includes the MOFI4500-4GeLTE-SIM4 router + the MOFI Vehicle Limiter + a cigarette lighter adapter + 2 x Wide Band Cellular Antenna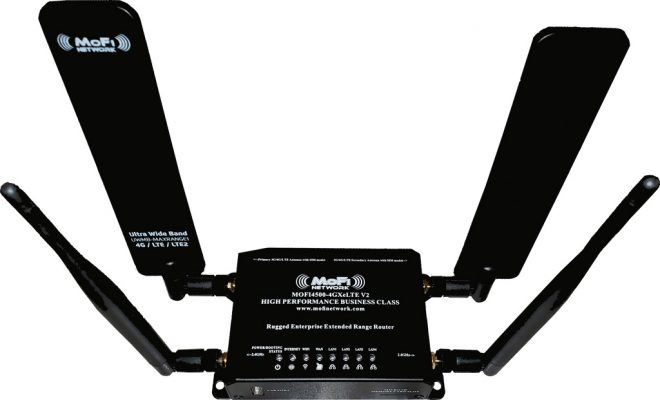 +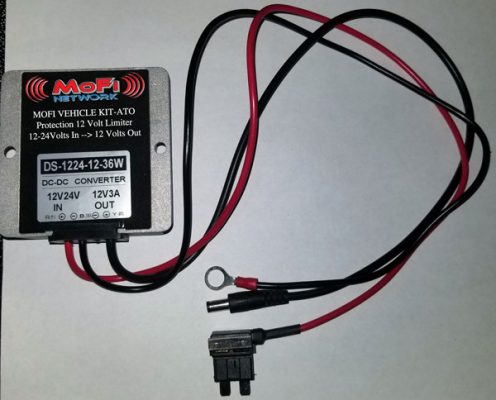 +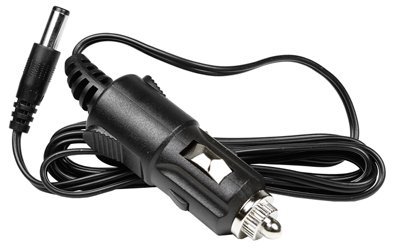 +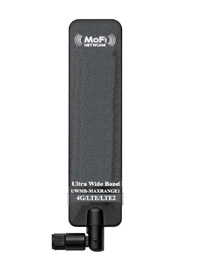 +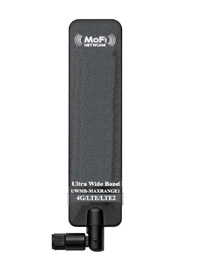 Rugged Enterprise Router with Embedded Modem
Using the new EM7411 cellular module from Sierra Wireless has all the important LTE bands available and it is a CAT7 module
EM7411 Bands Available: B2, B4, B5, B7, B12, B13, B14, B17, B25, B26, B41, B42, B43, B48, B66, B71
Max Download of 300Mpbs, Upload 150Mbps
This model also supports carrier aggregation.
It basically takes the best our of the SIM4 and SIM7 model in one.
Support all  provider in North America.
MAIN FEATURES
 Built in 3G/4G/LTE/Advanced LTE Cellular Embedded Modem with multiple LTE bands including support for carrier aggregation
 Includes support for the new LTE bands 14, 66 and 71
 Advanced bandwidth monitoring, speed, bandwidth limits and restriction options
 Ability to see signal as well as to force a specific band if available to prevent unintentional band hopping
 Wall mountable small rugged metal design great for RV's, ATMs, Kiosks, Buses, Taxi Cabs & many other applications that require a stable internet connection with watchdog mission critical performance
 Remote Central Fleet Management Cloud Interface that works on private IP's as well
 Wireless Bride/Repeater mode to extend your wireless range and/or have the ability to use an Ethernet connection with any Wifi signal including those from a hotspot device
 Mofi to Mofi VPN mode to allow a secure encrypted connection between offices.
 Ability to assign a static public IP address for any device that requires one (many providers do not give you a public IP address and you will need this for your DVR or anything that you need a direct connection from the outside.
 MOFI Ad Blocker/Parental control built in to prevent annoying pop ups and increase the speed of your online experience.
 Full bandwidth monitoring where you can view the usage of every device connected and have ability to limit bandwidth/speed and other advance functions
 Parental screen to set automatic limit or access by time on any device connected
 Video games optimized mode for best online gaming experience including auto port forwarding for all Xbox, PlayStation and more.
 Virtual Private Network (VPN) + OPENSWAN IPSec and OpenVPN Support
 Multi-Wan with fail safe (if one connection fails, can set to auto connect to another)
 WiFi Fail Over (great for boater or anyone that gets free Wifi and only use 4G/LTE when not in range)
 Fail Safe Boot Loader than can restore router on bad flash or failed firmware update
 Full Advance Quality of Service (QOS Support)
 Detachable 7 inch 5dBi antennas allowing flexible gain performance antennas both wifi and 4G/LTE
 Dynamic DNS full support including customized option
 True DMZ not Pseudo DMZ Zone
 True IP-Pass-Through
 VPN Services & Termination – Device to Cisco, Linux, Juniper IPSec, L2TP & more
 Standalone VPN & DHCP Server
 Free Toll Free Technical Support and many more features included that is not listed here
 Custom firmware solution for customers requiring multiple units with included Cloud Management
Please read the return policy below
Internal Module Specs:
LTE Category 7: 300Mbps DL, 150Mbps UL (note the max this model can handle is up to 100mb/s)
HSPA+: 42Mbps DL, 5.76 UL
TD-HSDPA/HSUPA: 2.8Mbps DL, 2.2Mbps UL
EDGE: Multi Slot Class 12 236.8 kbps DL & UL
GPRS: Multi Slot Class 10 85.6 kbps DL & UL
Frequency Bands:
B2, B4, B5, B7, B12, B13, B14, B17, B25, B26, B41, B42, B43, B48, B66, B71
External Connectors
 1 x DC Jack for Power Input (110-220V input, 12V DC output, 12-24VDC Range Input)
(Recommended inline fuse for vehicle installations: 1 A fast-blow)
 4 x RJ45 for LAN ports 10/100 (can be used as multi WAN ports)
 1 x RJ45 for WAN port 10/100 (can be used as a LAN port)
 1 x Front USB 2.0 Port
 1 x Factory Default Reset/WPS Button
 2 x 5 dBi External Reverse SMA Antennas for Wifi
 2 x 5 dBi External SMA Antennas for 3G/4G/LTE cellular signal
 1 x 2FF SIM Slot (full size SIM card), You must get SIM card from provider or current device
(SIM Card Adaptor Kit Available and might be Included in Package)
Physical Dimension
 110 mm x 85 mm x 30 mm (4.3in x 3.3in x 1.2in)
 Weight 340gram or 0.75 lb
Return Policy:
If you buy the router and would like to send back, we offer a 30 days money back.
Note the router, retail box and everything else that is included must be in like new condition.
We will send you the return label to send this back (note you must use the return label and cannot sent to us without this)
The original shipping that you paid is non refundable and we charge $14.99 for the return shipping.
For the shipping costs, it does not matter the reason the router being returned.
Many return are because customers cannot find a sim card that can work with the router for high use date.
There many option to get unlimited or high usage plan but it could be frustrating to find one.
Note that some cell phone plans might not work with the router and some customers can't get very upset but this is out of our control if they providers are blocking this.
We test all routers prior to shipping and if a router is defective, we can offer a replacement.
Once we get the item back, we normally take 3-5 business days to process the refund.
The refund can take 5-7 business days for you to see the refund on your credit card.
If there are any damages or scratches, there may be a restocking fee charged which will depend on the condition it is in.
Note also that our return policy is based on 1 router per customer.
If you order 2 or more router, for the 2nd and more routers, there is a 20% restocking charge applied if you want to send back.
As you can understand, in the past, we had customers buy 10 routers at a time for example and open and use all 10 routers and then just wanted to send back.
There is a cost when the router is used as we cannot resell any used routers but for 1 unit, we take the lost when a customer wants to return so if you are testing and unsure if you will keep the router, suggest you order only 1 unit.